Glass Windscreen Windows for Two Areas
Why We Need Glass Windscreen Windows for Two Areas
The second floor of our building (Figure 1) often experiences heavy winds especially during rainy season. The rain blown by a heavy wind dampens Areas 1 and 2 and disturbs activities that are taking place there.
Area 1 is often used for a gathering area for school activities. For example, teachers teach various classes there, such as music, hospitality, and STEM. On weekends, Area 1 is used by our high school students for hanging out, doing homework or discussing school projects. Whenever winds blow heavily, none of those activities can be done there.
And Area 2 is often used for dining and hospitality hands-on training areas. When it is raining or windy heavily, guests or hospitality trainers will be unable to use the area for having meals or training the students.
Therefore, we need glass windscreens installed as sliding windows to protect the two areas from heavy rain or winds. Installed as sliding windows, these windscreens can be slid shut during heavy rain or winds; and otherwise, these windscreens can be kept open.
Goal
Installing glass windscreens at the two areas (Figures 1 and 2)
Specifications
Material: fibre-made glass windscreens
Structures: Sliding windows
Installation areas: 2
Area sizes: See Figure 2
Price
Direct Contact
Yu Xi Yan (Kru Yan)
+66 63 619 9100 (from 8 a.m. to 5 p.m. Thailand time)
Areas in Need of Glass Windscreens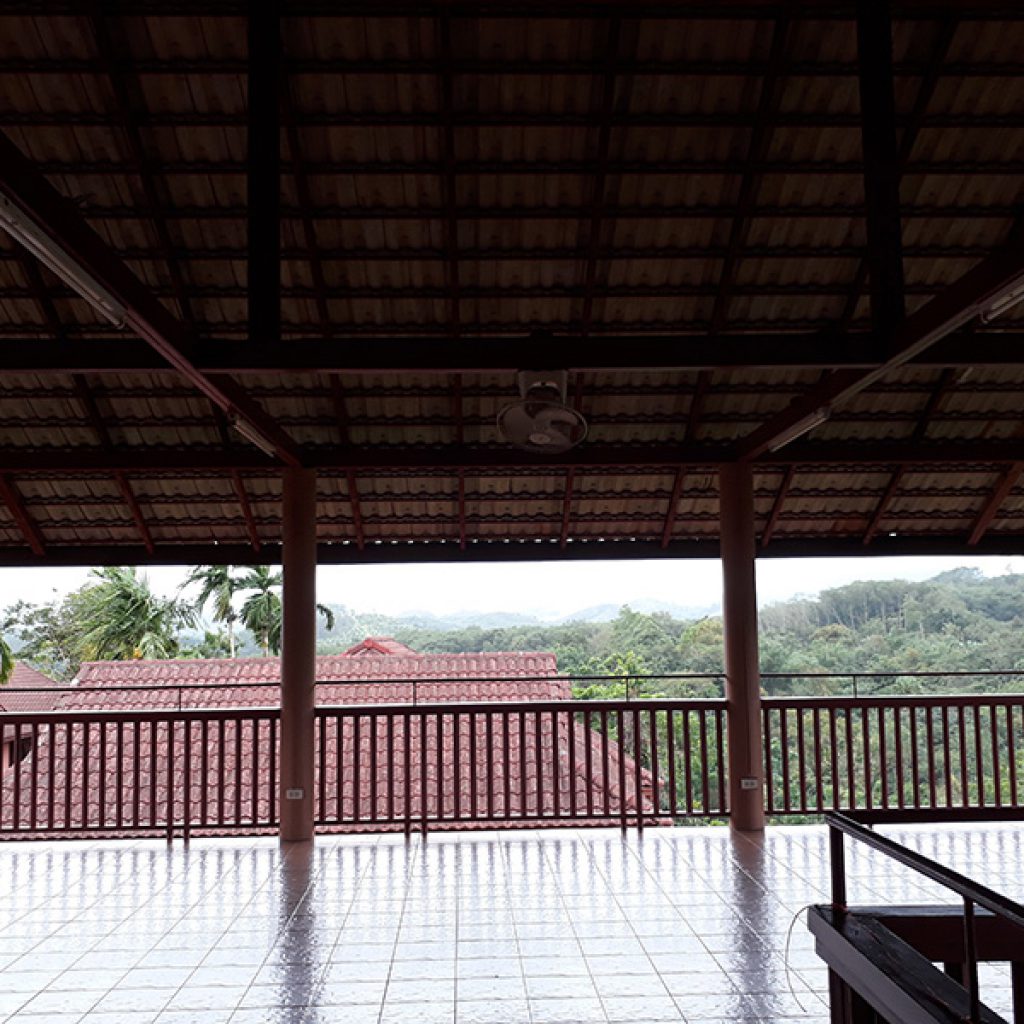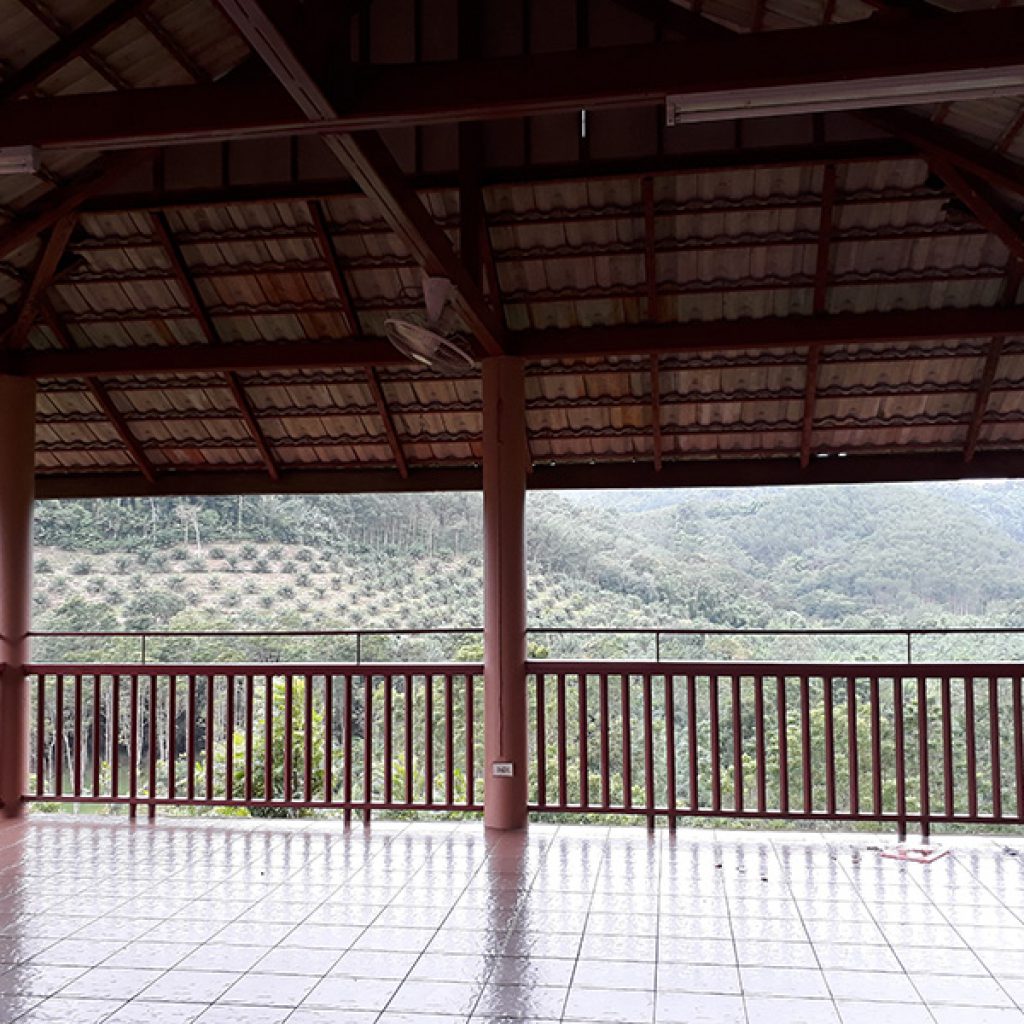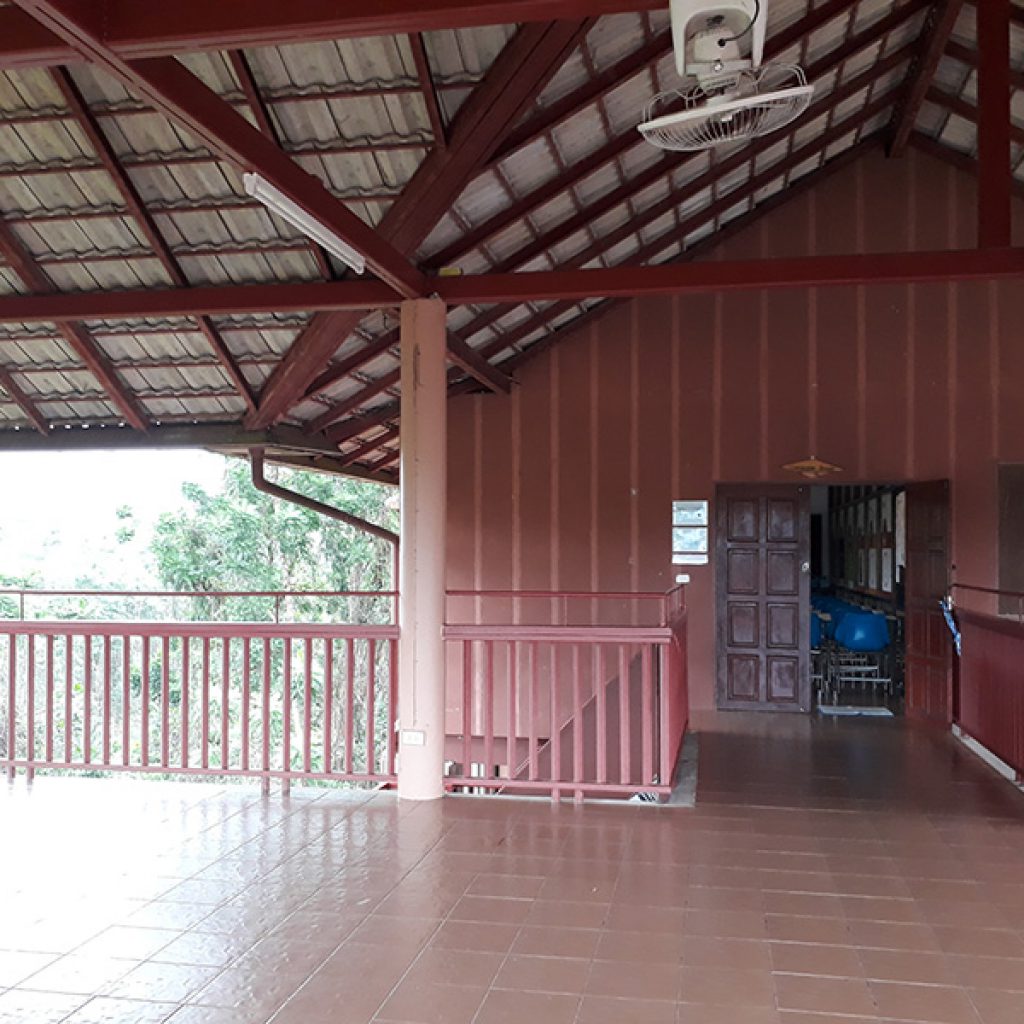 Areas already Installed with Glass Windscreens