Get Involved
Yaowawit School is partnered with many schools including Phuket International Academy (Thailand), J.F. Oberlin University (Japan), Seoul Foreign School (South Korea), Berlin International School (Germany) and Li Po Chun United World College (Hong Kong). These schools and others visit Yaowawit each year with a fresh batch of students, ready to learn and experience Yaowawit School.
Yaowawit School will work with you to create an exciting schedule that meets your student's needs and if necessary can meet the requirements of CAS (Creativity, Activity and Service for IB schools) and other educational programs. Activities that we can offer may vary depending on the weather and other factors.
Possible in-school service activities:
Joining classes/reading club
Maintenance (painting, road repairs)
Farming (catching cat fish, collecting eggs, planting crops)
Football with the children
Evening activities (like dancing with the children)
Communicating with the children in English and playing games/spending time with them
Other possible in-school activities:
Meditation/mindfulness
Cooking class
Possible out-of-school activities and places to explore:
Markets
Beaches
Waterfalls
Temples
Canoeing in Phang Nga Bay and visiting James Bond Island
Learning the crafts of local businesses (making traditional brooms, traditional Thai sweets and chilli paste)
Trying local cuisine
Ethical elephant experiences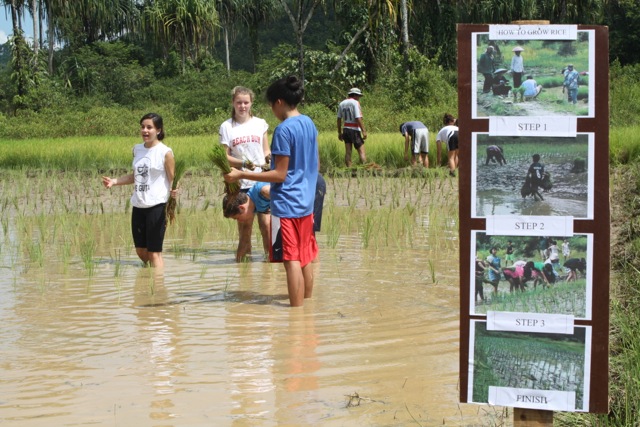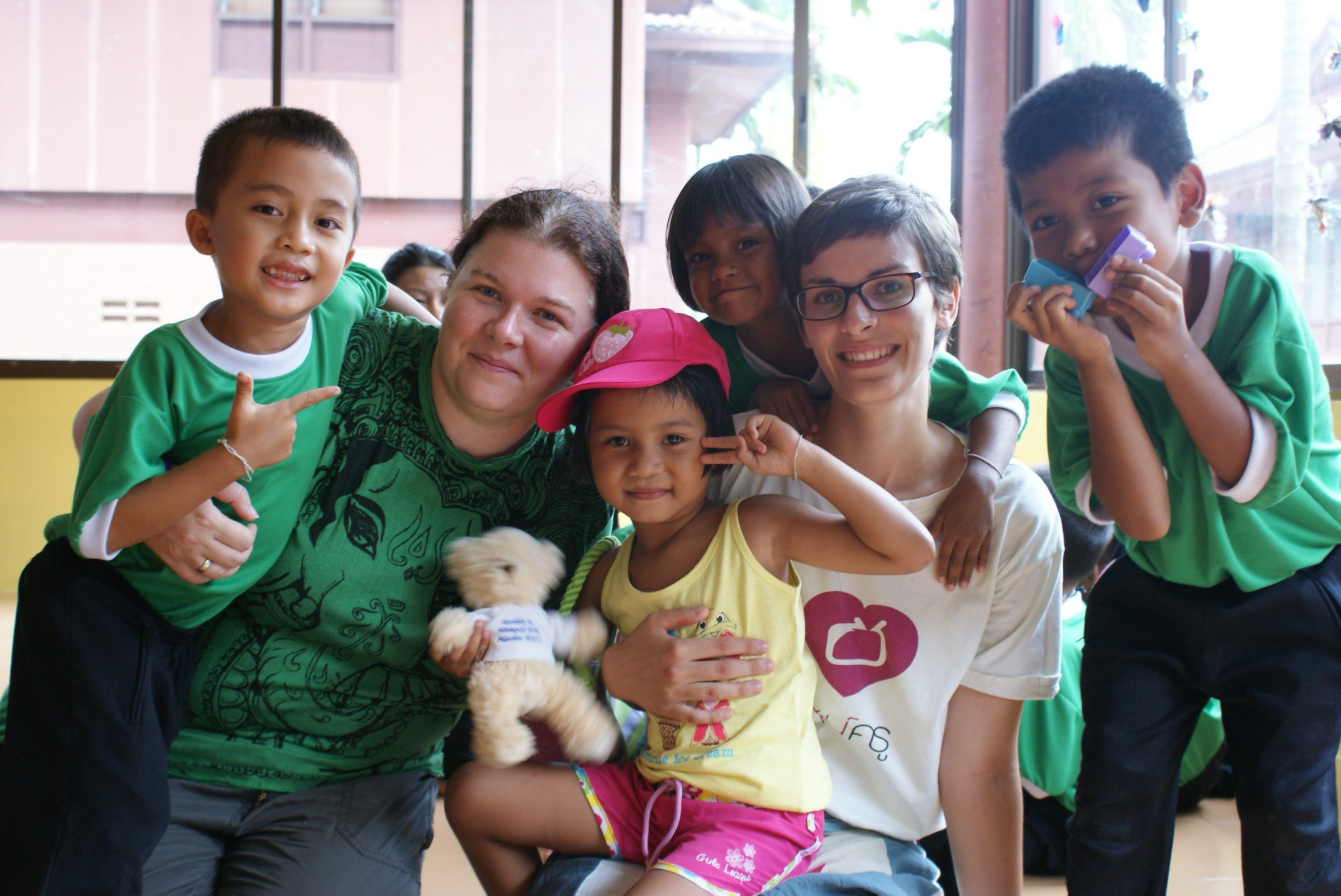 Visiting Yaowawit is an experience that your students will be able to keep with them for the rest of their lives. It's a perfect opportunity for them to strengthen and develop interpersonal and communication skills, bond with their classmates, and to cultivate cultural awareness and sensitivity (which is becoming increasingly important in our multicultural society). Many visiting students have found meeting our children to impact them quite strongly because of our student's positive can-do attitude despite their personal histories and backgrounds. This gives visiting students a new appreciation for what they have. All of this happens as they are making new friends, creating memories and supporting a good cause.
Schools visiting Yaowawit School stay at Yaowawit Lodge. We use Yaowawit Lodge to give our students practical experience speaking to guests in English and serving. This experience will give our students transferable skills that they can use for the rest of their lives. Yaowawit Lodge is also part of our self-funding organizational structure. Donations for staying at the Lodge go directly towards keeping our school running for the children, helping us with costs such as teacher's salaries, books, clothes and hygiene products so that we can continue caring for our children to the best of our ability.